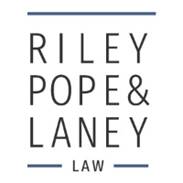 Most of the North Carolina orders impacting foreclosure proceedings have now passed so hearings are proceeding.  There is an order that expires June 20 which permits the filing of responses/other documents by regular mail and, if the documents are received by the Clerk within 5 business days of the due date, those filings are considered timely.  As long as this Order is in effect, the main impact will be to add an additional week to the upset bid period before we can "confirm" a sale.
Some county clerks of court are requiring affidavits or certifications concerning applicability of the CARES Act before they will proceed with hearings.  Our firm has prepared certifications which will be completed based on information provided by the client then presented to those clerks of court.
Other than those matters currently under a HUD, VA, Fannie, or Freddie moratorium, our files are being pushed as they were prior to the Covid-19 orders.
Riley Pope & Laney is here to serve its clients through these difficult times.  We will continue to provide updates as we return to normal court operations.
Post by – Riley Pope & Laney, LLC– https://rplfirm.com/