Hello Solutions has built a nationwide network of attorney firms that specialize in default servicing, and that share our passion for integrity, operational excellence, and customer focus. Members of the Hello Solutions Network have demonstrated these values and have proven track records of improving foreclosure processing efficiency and driving growth for their clients. 
When partnering with law firms, we look for the following key distinctions:
Integrity, operational excellence and outstanding customer service
Industry-leading referral-to-sale timelines
Immediate access to senior partners and attorneys 
Innovative technology
Expedited servicer partner integrations
Certified SOC compliance
A nimble, entrepreneurial approach to default management
Law partners with hands-on servicing experience
Minority, woman and veteran-owned certifications or designations
To get the very best legal assistance for your default servicing needs, look no further than the Hello Solutions Network.
MEET OUR NETWORK OF LAW FIRMS
We have partnered with law firms that are recognized as default servicing experts in their respective states, and who provide big law firm expertise with the personal touch of a boutique law practice. 
Our network currently includes the following firms:

Graham, Arceneaux & Allen, L.L.C.
Established in 1939, Graham, Arceneaux & Allen, L.L.C. is an AV rated New Orleans-based law firm providing personalized service for each client's individual needs on a state-wide basis in Louisiana. The firm's primary focus is real estate foreclosure and bankruptcy. The firm represents a diverse group of clients including local and national banks and mortgage lenders. In addition, Graham, Arceneaux & Allen, L.L.C. also represents clients in other areas including insurance defense, succession practice, real estate transactions, and title insurance underwriting. Graham, Arceneaux & Allen, L.L.C. is a member of the Legal League 100, Mortgage Bankers Association (MBA), and American Legal & Financial Network (ALFN).

Hladik, Onorato & Federman, LLP

Established in 1950, Hladik, Onorato & Federman, LLP offers unparalleled default servicing support to mortgage servicers and investors in Pennsylvania, New Jersey, Arizona, and Michigan. The firm is committed to providing its mortgage, foreclosure and tax sale law clients the expertise available only from an established authority in the field, and the high level of individual attention to clients' needs that cannot be had at big, impersonal law firms. 

KENT MCPHAIL & ASSOCIATES
Kent McPhail & Associates has built a growing reputation in the U.S. Southeast as a firm that produces results with integrity. Founded in 1994, the firm specializes in using the latest technologies to minimize costs and has acces to credit bureaus, auditors offices, taxing authorities, and other public domains. Offering a collective 100 years of legal experience, the 15-member firm is headquartered in the historic Eslava Building in downtown Mobile, Alabama. Managing Partner Kent D. McPhail is a bar member in Mississippi, Florida, Alabama, and Tennessee and is admitted to practice in the Fifth Circuit Court of Appeals and eight U.S. District courts.

NOONAN & LIEBERMAN
Noonan & Liebermaman, P.C. is a boutique firm with decades of collective experience in representing financial institutions, real estate investors, and business clients. Central to the practice is providing legal services to clients in the mortgage lending and servicing industries. Noonan & Lieberman focuses on helping financial institutions, real estate investors and business clients by providing tailored legal services that also advance technical innovation for their clients.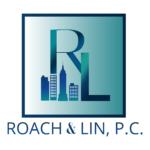 ROACH & LIN
Roach & Lin, P.C. is a proven and successful minority woman-owned New York law firm that has acquired a reputation for its expertise and creativity, representing only creditors in foreclosure, bankruptcy, eviction and related matters since 1979. Founded by Peter Roach, previous owner of loan servicing entity and a current law professor at St. John's University School of Law, Roach & Lin has consistently ranked amongst Long Island's top law firms with a focus on service, operational excellence and compliance.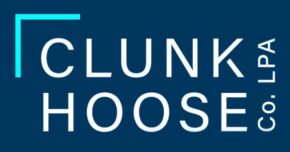 Clunk, Hoose
Serving lenders, creditors and government agencies for over 30 years, Clunk, Hoose Co., LPA provides high quality legal services in all aspects of default servicing and collections in Ohio, Kentucky, and West Virginia. The firm has extensive experience in the kind of complex litigation that can often accompany foreclosure proceedings, and prides itself on its turnaround times – with a 24-hour response to client requests, and foreclosure processing that typically beats the industry's established timelines.